Jakarta Plastics & Rubber Indonesia 2018, the third time that ke Ming went out to lead again!
Today, Plastics & Rubber Indonesia 2018 kicked off in Jakarta, Indonesia, is firmly technology-led. All kinds of activities at the same time were wonderful, the plastic packaging manufacturers from all over the world and domestic and foreign professionals gathered together to participate in the event, is bound to be in the industry to create a huge injection ceremony.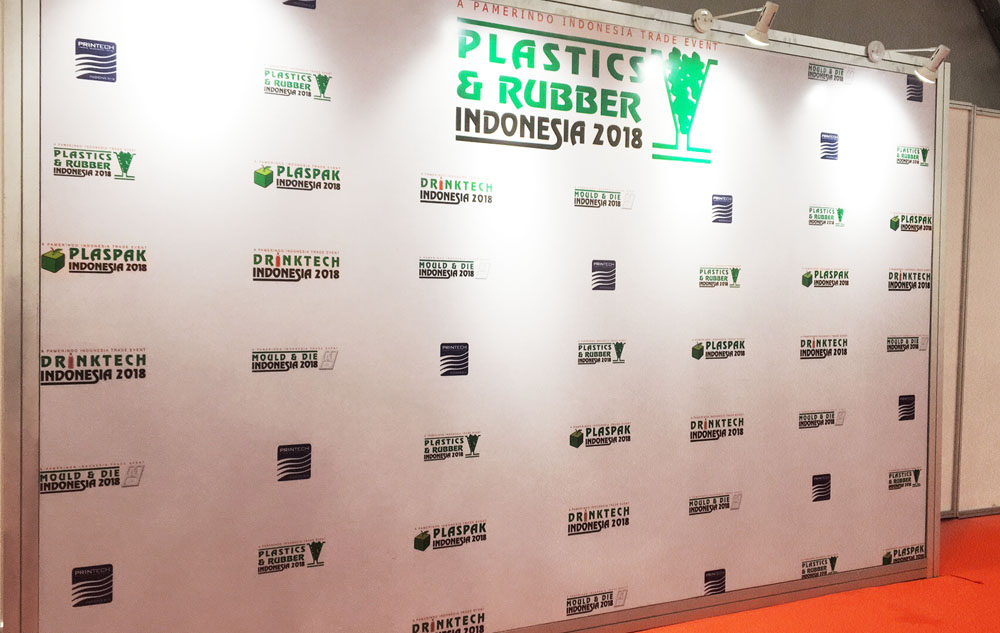 The Indonesia plastics and rubber fair is currently the only professional plastic and rubber event in Indonesia dedicated to serving these industries.
As a brand leading the development of automatic injection molding industry in China, acmeplas presented two new crafts at the exhibition.
In-depth integration and development to create a new technology
1x4 hole 100ml cup automatically takes out the stacking system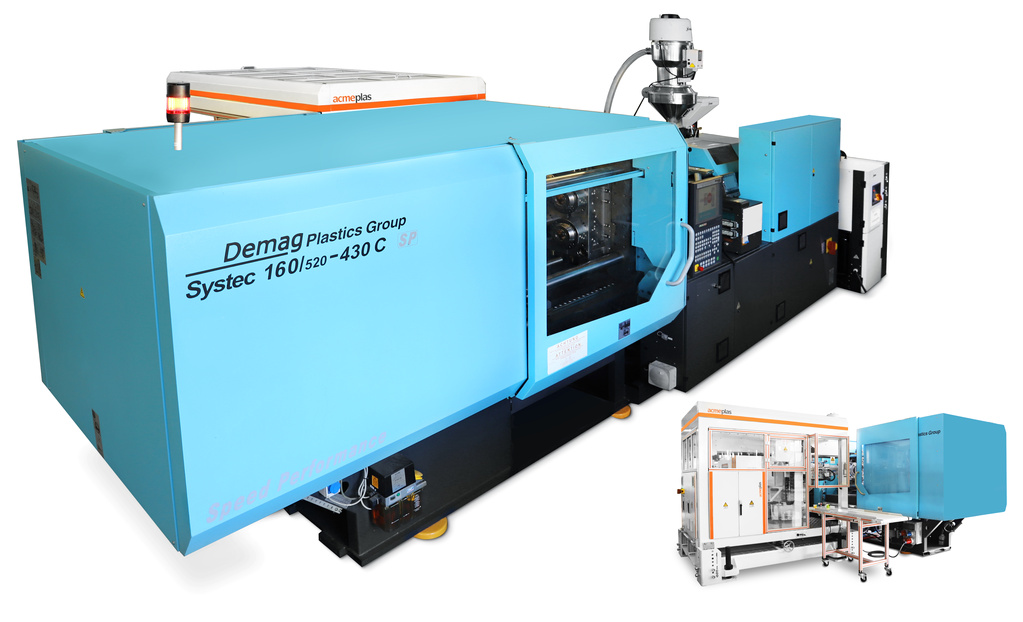 The model design is upgraded, and its molding cycle is only -2.8s
The 1x8 hole coffee cover automatically takes out the stack packing system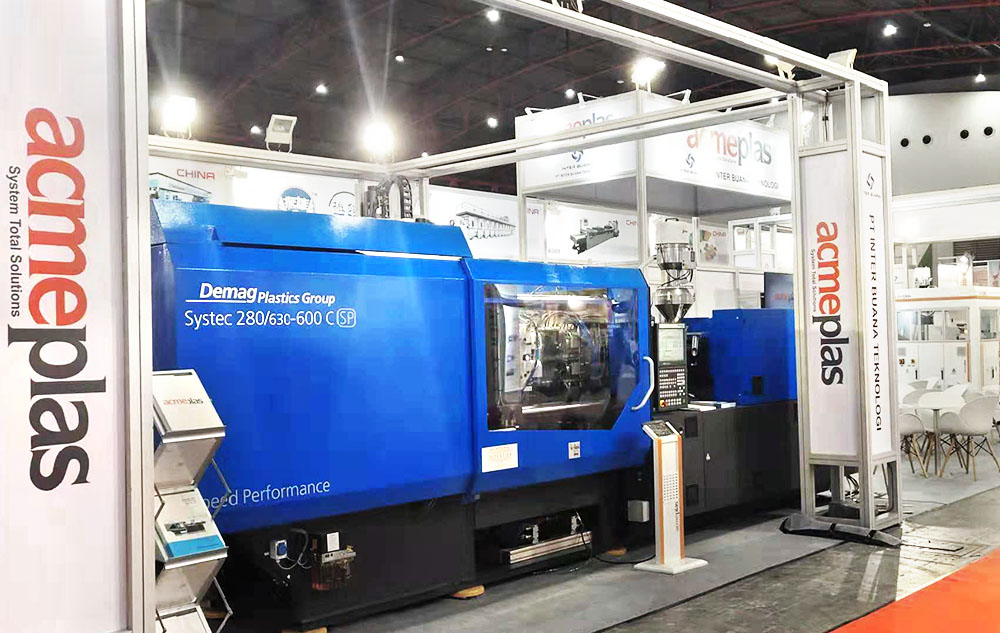 High configuration injection molding machine + high precision mold + high speed manipulator to achieve ultra-short operation cycle - 4.6s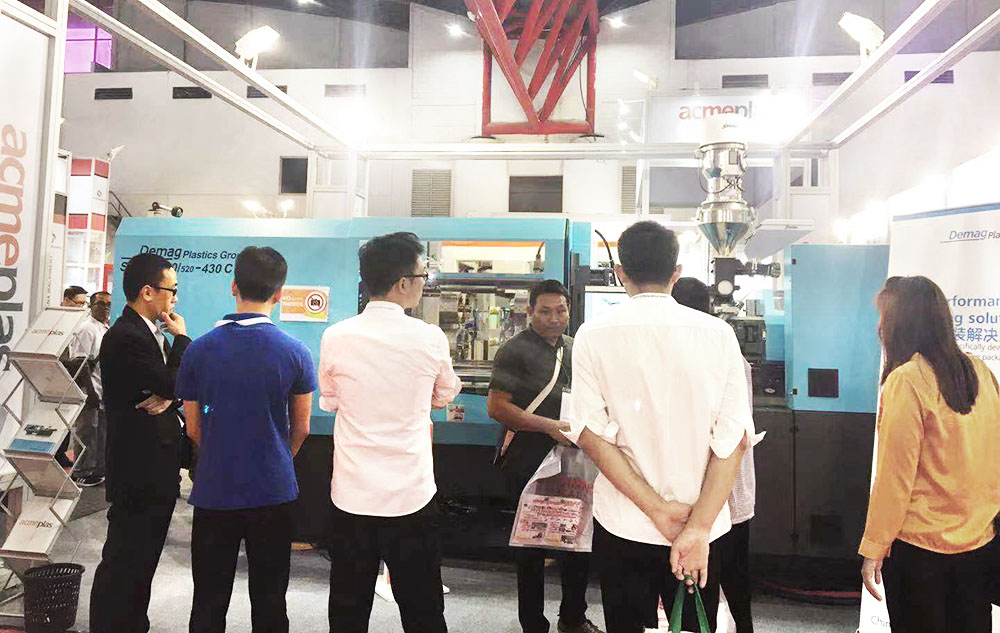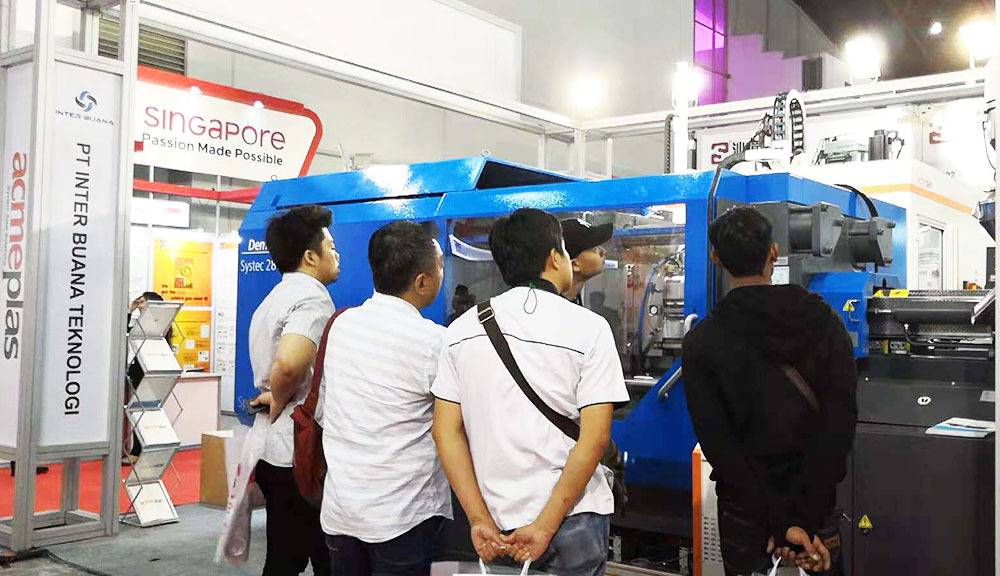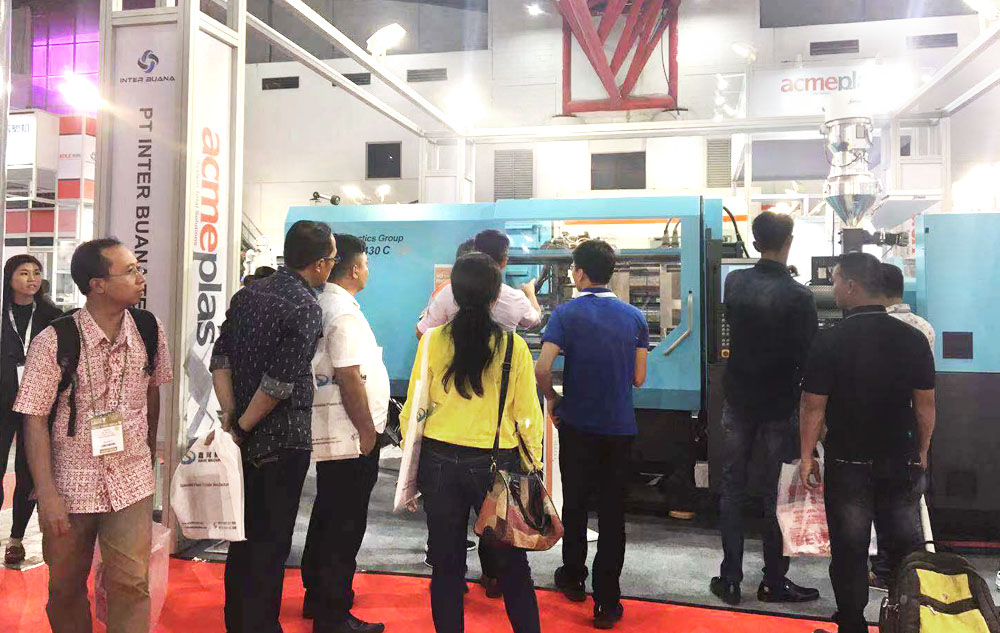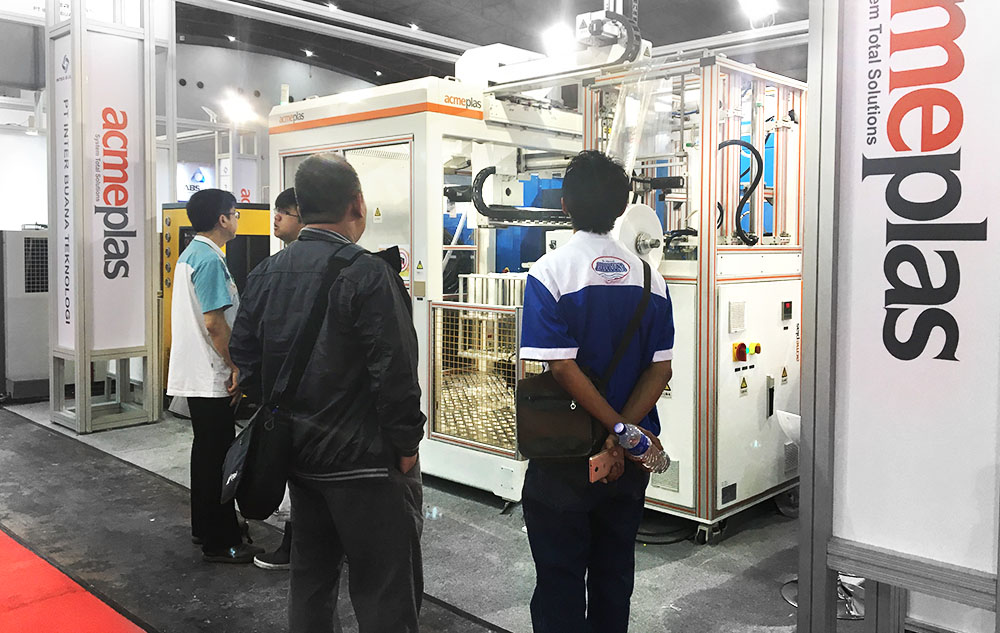 Acmeplas has attracted the attention of many visitors, especially the IML inner label technology. Acmeplas is fully automatic and dehumanized production, which has won more visitors' stop and appreciation for the exhibition stands, making acmeplas a beautiful landscape during the exhibition.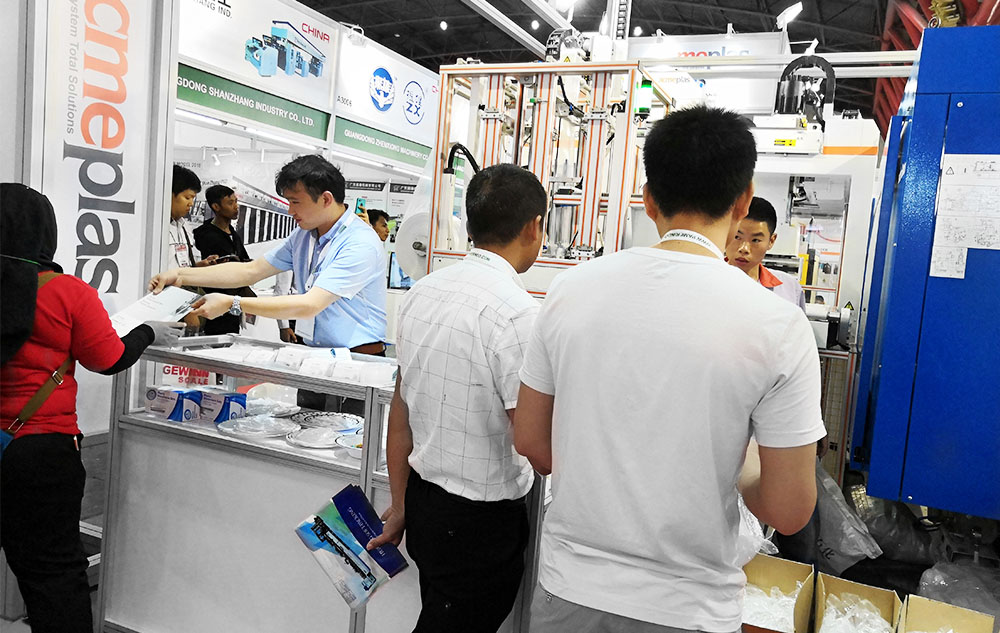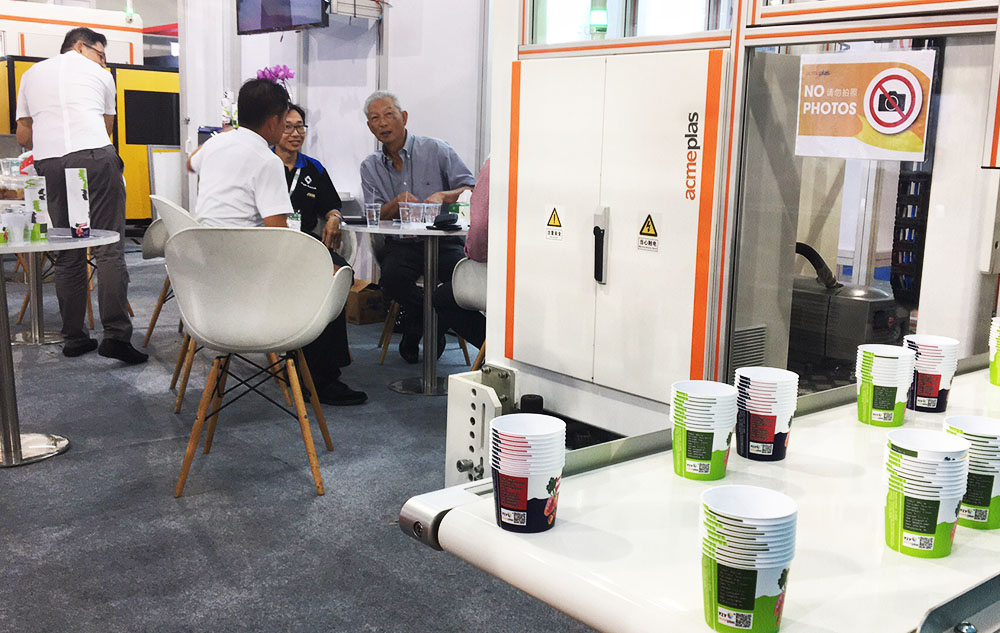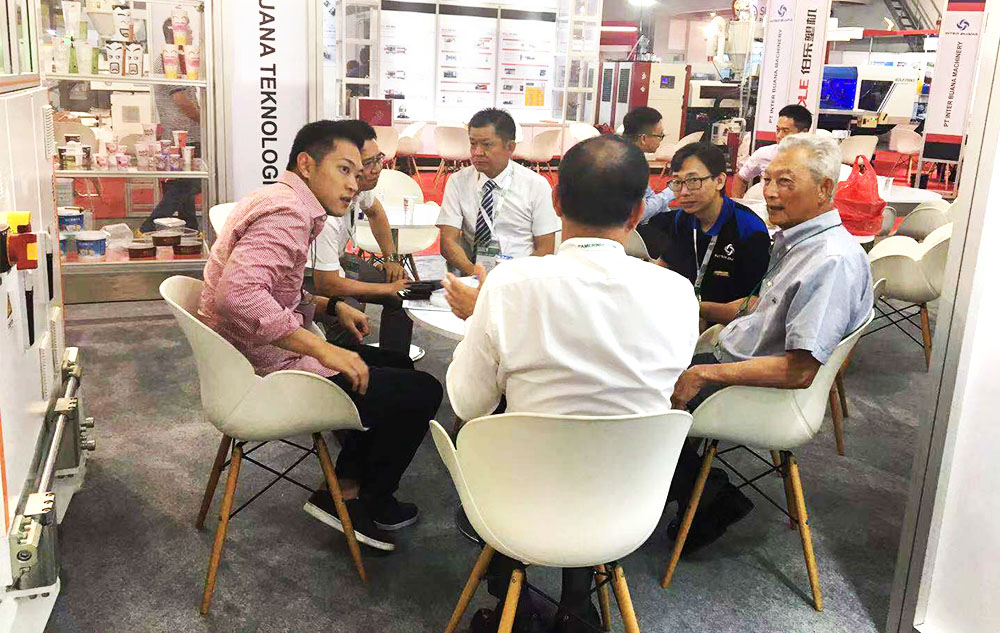 Acmeplas adheres to the development path of intelligent manufacturing, grasps the core manufacturing advantages, relies on independent research and development and design, and applies advanced automatic production equipment, and carefully crafts each product, to guarantee the production capacity optimization, as well as the excellent, benign and excellent quality of the product.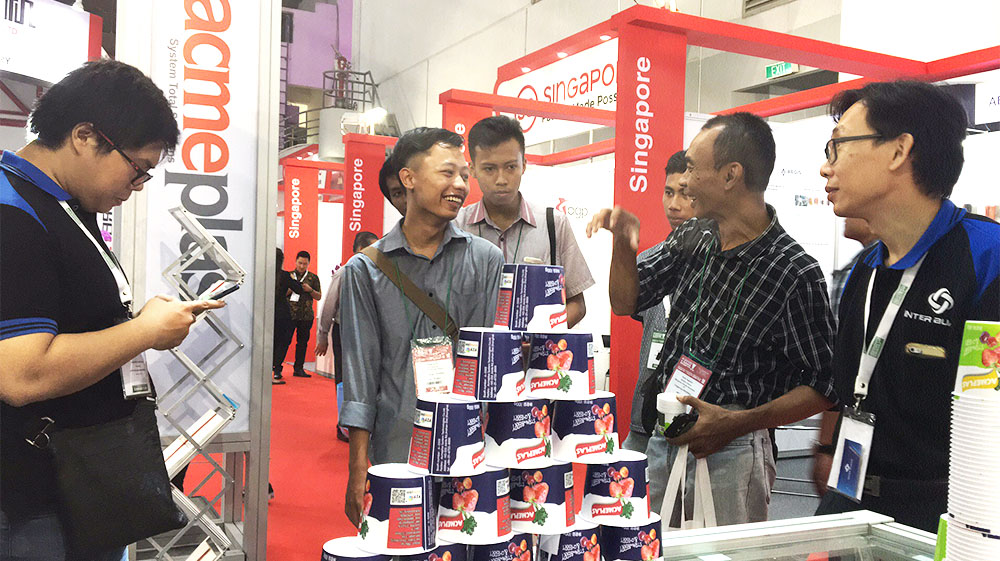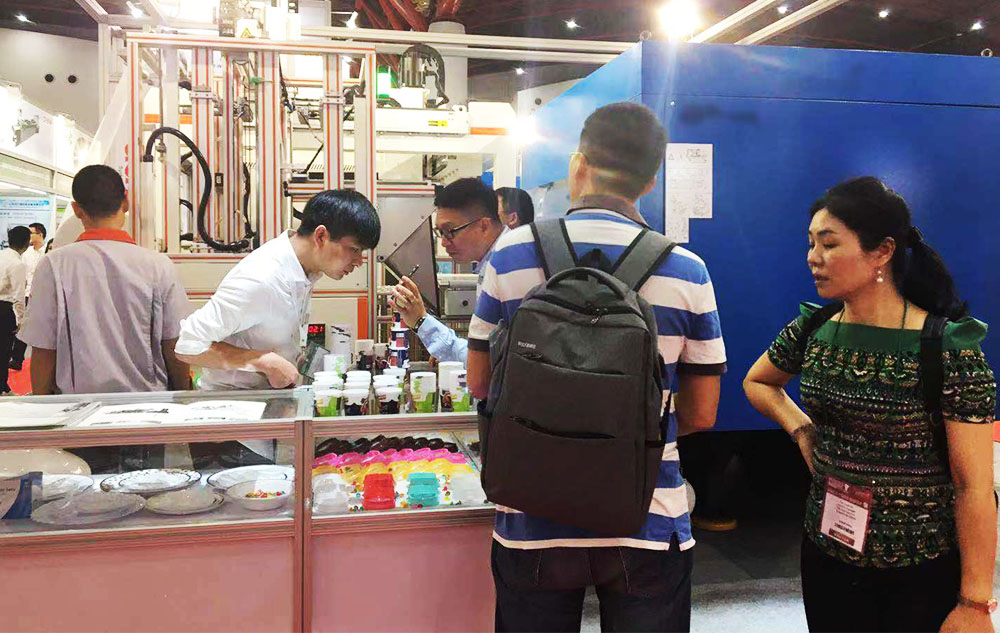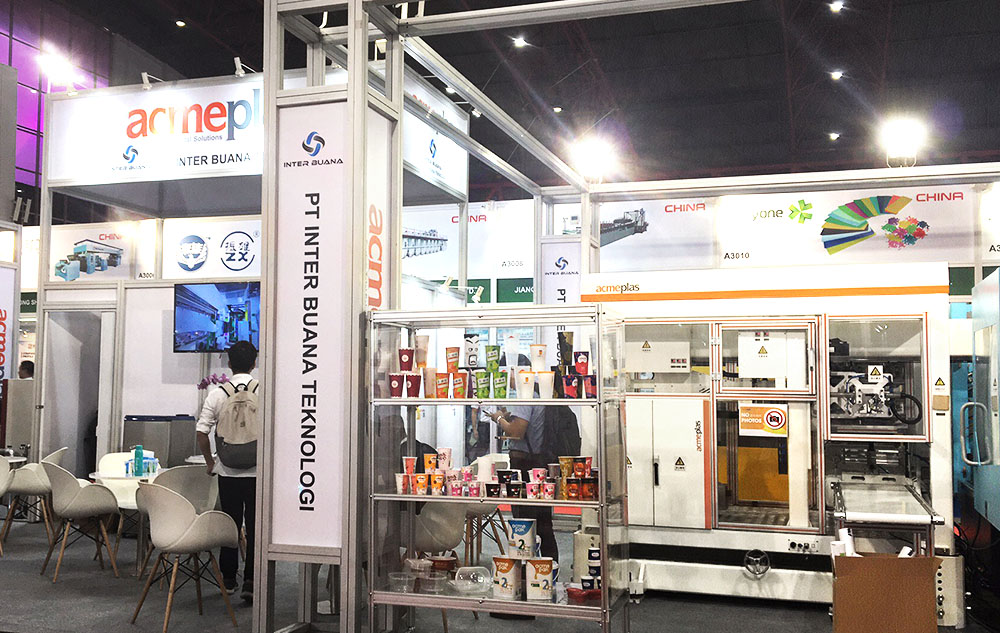 For more information, please visit the acmeplas booth.
The booth number of this acmeplas:
A - 2502
Ke Ming sincerely invites you to take your time
Discuss the progress and development of machinery industry together
November 14-17
Plastics & Rubber Indonesia 2018
We see each other